Managed IT & Business Technology
At Dailye, we take care of the IT and Technology requirements for 100s of businesses across Melbourne ranging in size from 5 to 500 staff. Business' entrust us with the full lifecycle of business technology, including:
Strategy
Design
Implementation
Secure
Maintain
Decomission
From the Basics through to our Total Care service, we'll take care of all your Business IT and Technology needs.
Managed Patching
Regular Reviews
Endpoint Security
Endpoint Monitoring
Password Management
Endpoint Backup
Email Security
Included Remote Support
Proactive Support
SLA
24/7 Cyber Team + Monitoring
Included Service Desk
Included On-site Support
24/7 Cyber Team + Monitoring
24/7 Cyber Team + Monitoring
24/7 Cyber Team + Monitoring
Computer Management & Support
We manage, protect and maintain your PCs, Macs and Mobiles
Networks & Wireless
We design, implement and monitor your entire network and wireless environment.
Cloud and Digital Services
We utilise secure & robust cloud and digital services to improve your business resilience & reduce your costs.
Security & Data Privacy
We secure your digital assets & environment using proven policies, methods & industry-best security tools.
Backup & Data Protection
We design, implement and manage the backup & recovery of all your digital data regardless of its location.
Telecommunications & Internet
We design & implement future-proof communication & internet systems that save you time & money.
Virtual CIO
We offer our services & expertise to align your technology with your overall business goals.
New office moves & setup
We setup and move your technology wherever you need it to be with minimal impact to your business.
Digital Signage
We design, implement and maintain your digital presence across all your screens.
Transparent security, without compromise.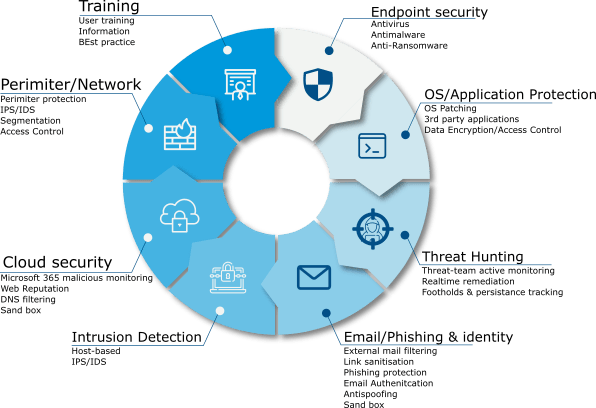 8 layer security framework
A truly unique approach to security without compromise.
We apply a best-practice layered approach, combined with the industries best security tools, automation and dedicated Cyber Security team looking after our customers 24/7
Re-define Communications & Collaboration
How you and your team Communicate & Work with each other over distances is fundamental to improving Healthcare Services and Patient experiences.
Our tailored cloud-based Phone Systems simplify your entire infrastructure and inspire real change.
Microsoft TEAMS Phone System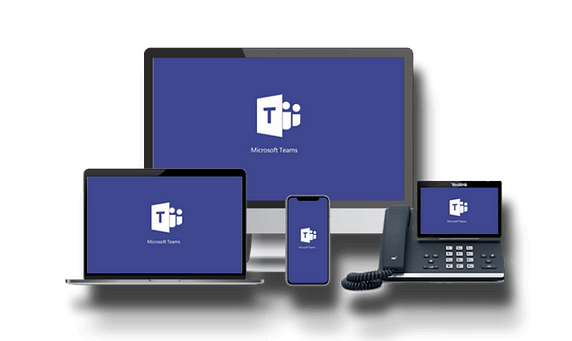 Significant reduction in costs
Full Featured
No lock-in contracts
No Servers or bulky PBX machines
No upfront costs or capital expenditure
No phones lines that lock you in to any one carrier
Need help?
Please fill in the form below or contact us on 1300 313 384.
We'd be more than happy to come and see you.  Let's discuss how we can help.